Imogen Stuart is one of Ireland's most respected artists. Her impressive body of work can be found in churches, universities, parks and civic settings throughout the country. She has lived in Sandycove and worked in the same studio for sixty years. Still working at the age of 92, Imogen has designed a stone sculpture for Otranto Park in Sandycove.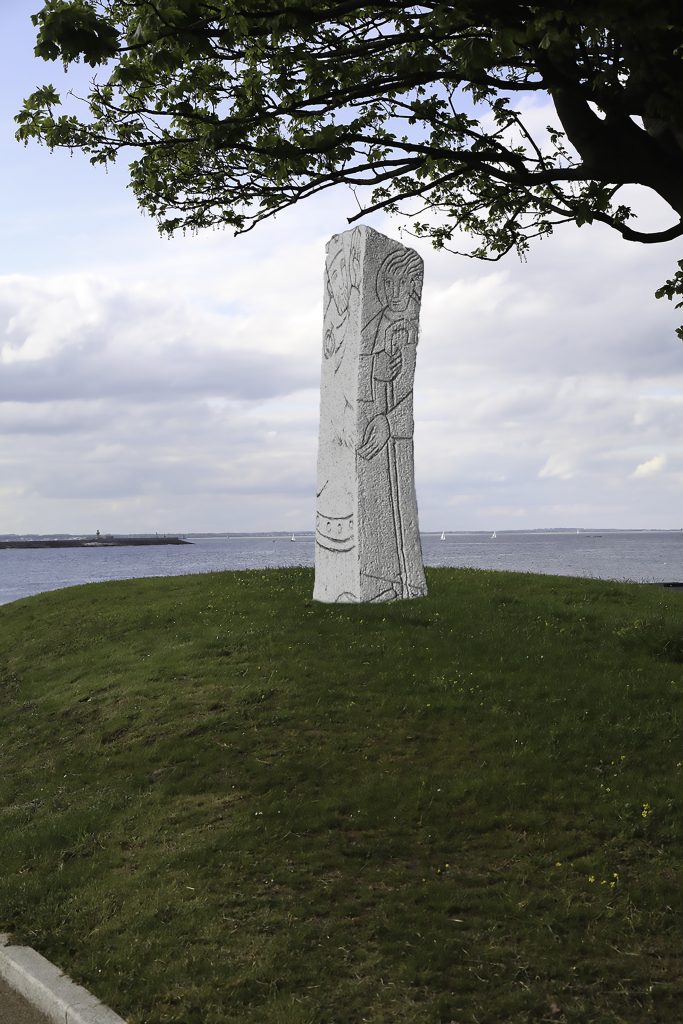 The piece will measure some twelve feet in height and weigh more than three tonnes. Triangular in cross section the sculpture curves and tapers as it rises, with figurative carving on the two sides looking out to sea, while on the third face, inscribed in both Irish and English, will be an ancient Irish text carved in raised lettering.
As part of the fundraising activity, there will be an auction of 47 lots from 37 different artists including eleven drawings by Imogen. Ian Whyte, the highly regarded art auctioneer, has kindly offered to host the online auction. The auction which will be held on Tuesday 27th October 2020 will be conducted by Whyte's for no fee.
Online bidding opens on Tuesday 20th October at bid.whytes.ie.
For more information see Sandycove and Glasthule Residents Association.