There was great turnout last night in the United Arts Club for the opening of "Two Worlds", an exhibition of drawings and prints by Marie-Louise Martin.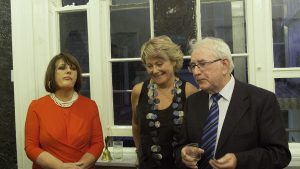 Marie-Louise Martin is a fine art printmaker, working in her own studio in Dublin. She produces original print using intaglio techniques. Marie-Louise is one of a small number of Irish contemporary artists using traditional etching and engraving to make limited edition prints.
The works can be views in the United Arts Club
Mon-Fri: 10am-4pm and Tues-Sat 6:30pm-10:30pm.
The exhibition continues until September 26th.