Last night (7th January 2016) saw the opening in Christchurch Cathedral Dublin of an exhibition of exquisite illuminated medieval manuscripts. The art which took several years to complete, is the work of Lisa Bell from New England in the US. It is the fusion of ancient religious texts in Latin and modern painting techniques, caligraphy and materials.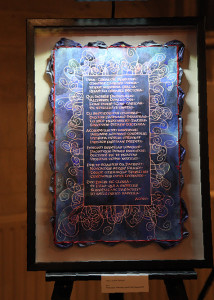 Lisa is also a professional picture framer and has framed all the exhibition pieces.
The exhibition fits in perfectly with the surrounds of the Cathedral. Lisa would be keen to exhibit in other churches around Ireland.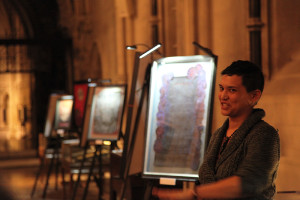 More information on Lisa and her work can be found on lisa-bell.com.
The exhibition continues until Monday February 8th.