'Pressed' is an exhibition of fine art works created by print practitioners living in, working in or originally from Dún Laoghaire-Rathdown or who have trained as an artist in a college in the County. The exhibition opened in Dun Laoghaire on Thursday 5th September.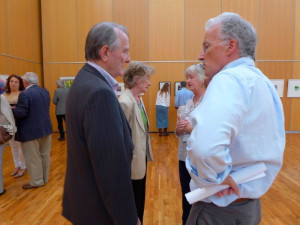 The following will take place as part of the event.
Fri 6th Sept: 11am-12pm: Lecture: 'Words and Pictures' with Sinead Rice
Sat 7th Sept: 12-12.45pm: Curatorial walk and talk with Robert Russell
Sat 7th Sept: 12.45-1.15pm: Ruth O'Donnell, talk and demonstration
Sat 7th Sept: 1.15-2pm: Gerry Cox, talk and demonstration
Tues 10th Sept: 11am-12pm: Lecture: 'Pressing Art' with Sinead Rice
Tues 10th Sept: 6.30-8pm: Chine Colle/Dry Point Workshop with Mary A. Fitzgerald
Thurs 12th Sept: 6.30-8.30pm: Multi-Plate Masterclass Workshop with Robert Russell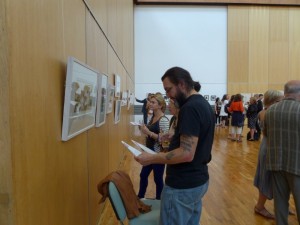 The exhibition continues until 19th September.
For more information see www.dlrcoco.ie/arts or email arts@dlrcoco.ie .