This collection of paintings by Ken Browne was influenced by the music of Estonion composer, Arvo Part, and specifically the recording of Spiegel im Spiegel (Mirror in the Mirror) from 1978. It opened at the Signal Arts Centre, Bray on Thursday 29th May 2008.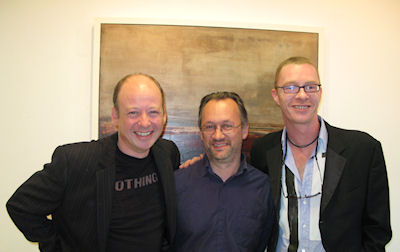 Ken Browne (artist), Liam Madden and Dick Massey (from "The Commitments") at the exhibition opening.
The exhibition continues until Sunday 8th June.