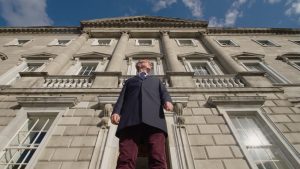 Renowned Irish Artist and President of the RHA, Mick O'Dea takes viewers on a remarkable journey through the halls of the nation's seat of parliament to view these rarely seen artworks, while at the same time sharing intimate insights from his own studio, as he completes a commission of President Michael D. Higgins. The documentary is produced and directed by Redshoe Productions in association with Oireachtas TV and the Broadcasting Authority of Ireland.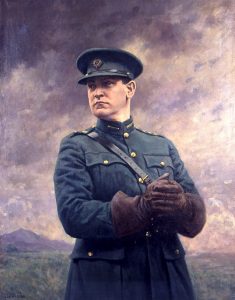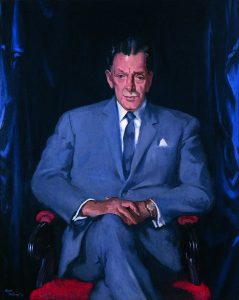 The hour-long documentary features a host of works from the State Art Collection including portraits of Eamon De Valera, Austin Stack, Michael Collins, Sean Lemass, Jack Lynch, Charles J. Haughey, Garret FitzGerald and Bertie Ahern, amongst others. Many of Ireland's great artists are represented including William Orpen, Leo Whelan, Maurice MacGonigal, Sean O'Sullivan, John Kelly, Edward McGuire and Carey Clark. Three centuries of Ireland's history and a century of Ireland's art history are told through the artworks that hang on the walls of Leinster House.
The film will be broadcast on Oireachtas TV, Monday February 26th, 2018 at 8pm.