Dom Mark Patrick Hederman of Glenstal Abbey, was guest speaker at The Hunt Museum to announce details of an exciting exhibition taking place over the summer months: Jack B. Yeats and Paul Henry: Contrasting Visions of Ireland.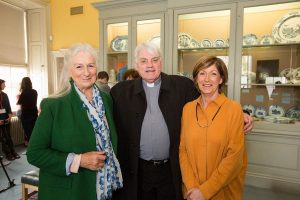 This unique exhibition features two of Ireland's most important 20th century artists side by side. Featuring rarely seen paintings borrowed from mostly private collections, this unique event will encourage visitors to see Ireland through the eyes of two very different artists working before, during and after the establishment of the Irish Free State.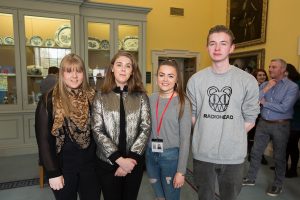 Billed to be a show of both national and international significance, the exhibition will feature 50 works, many of which are normally unavailable for public viewing, and brings together a collection drawn from private and public collections including works from the European Investment Bank Collection in Luxembourg.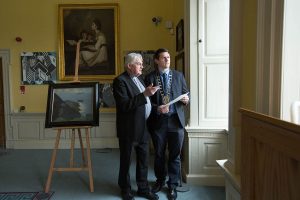 For the first time this exhibition allows the visitor to compare the work of these two major artists, their constructions of the New Ireland and their distinctive representations of its terrain and its people.

Jack B. Yeats and Paul Henry: Contrasting Visions of Ireland is open to the public from June 2nd to September 30th 2017 in The Hunt Museum, Limerick City. See www.huntmuseum.com for further information.