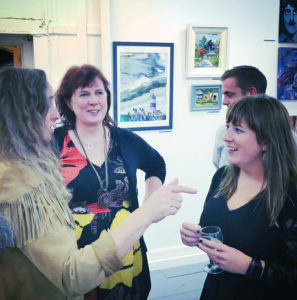 'In Our Own Time' is an exhibition by the seven artists who took part in RTE's 'Painting the nation': David Monaghan, Sinead Lawless, Kevin McCann, Sinead McCarthy, Agnieszka Ryan, Alan Ryan and  Louise Treacy.
The exhibition is on tour.  At the end of October the show visited The Schoolhouse Gallery in Enniskerry.
Congratulations to Sinead Lawless who was the eventual winner.