The gibson hotel has launched their third annual 'Artist in Residence' programme. The chosen artist for the 'Artist in Residence' programme will get the chance to work from one of the gibson suites on the 6th floor for a period of four weeks. The aim of the programme is to rejuvenate the often neglected urban docklands surrounding the Point Village in Dublin.
Nicky Logue, General Manager, the gibson hotel said, "At the gibson hotel we believe in the power and beauty of art. The 'Artist in Residence' programme provides an opportunity for an artist to fully immerse themselves within their creation while also creating a lasting art installation for visitors and residents of the Dublin Docklands to enjoy".
Cork born artist, Finbar Dac was chosen for The 'Artist in Residence' programme for 2014.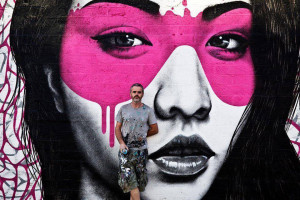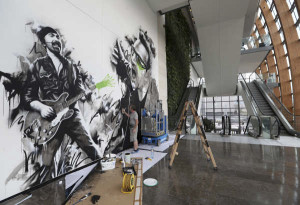 Any artists who are interested in taking part should submit their portfolio or a sample of their work by June 30th 2015 by email to artistinresidence@thegibsonhotel.ie.
For more information you can visit gibson hotel artist in residence 2015.