Yesterday the Hennessy Portrait Prize 2015 was officially launched by Hennessy and the National Gallery of Ireland.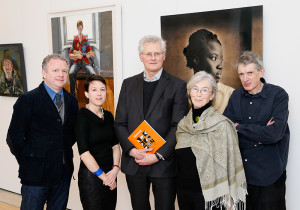 This year's judging panel is chaired by the Director of the National Gallery of Ireland, Sean Rainbird and includes Catherine Marshall (scholar and curator), Colin Davidson PRUA (artist); Aidan Dunne (art critic, The Irish Times), and Anne Hodge (Curator of Prints and Drawings, NGI). They will select a shortlist of approximately twelve works, which will be exhibited as part of the Hennessy Portrait Exhibition in the National Gallery of Ireland from November 2015 until February 2016.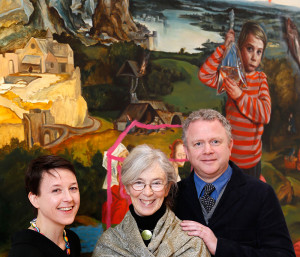 Application forms for the 2015 competition are online on the National Gallery's website www.nationalgallery.ie . All submissions must be made online and the deadline for entries is Friday, 31st July, 2015.
The Hennessy Portrait Prize is open to artists across all disciplines and aims to encourage interest in contemporary portraiture and raise the profile of the National Portrait Collection. The winner will be announced in November and will once again receive a prize of €15,000 and a commission worth €5,000 to produce a portrait for inclusion in the National Portrait Collection.