Last Thursday saw the launch of the strategic plan of the Chamber of Arts Heritage & Culture. The event took place in the House of Lords in Bank of Ireland, College Green, Dublin 2.
The Chamber was established in April 2013 and is based on the established Chamber of Commerce movement but dedicated to the arts, heritage and cultural sectors.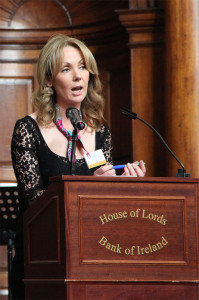 The speeches were preceded by a performance by the Hibernian Brass which really set the tone for the evening.
Chief Executive Audrey McKenna and Chairman Neil Keenan outlined the plan for the next two years.  A theme which really took prominence was the economic value of Ireland's culture.  Audrey mentioned "Broadway and Wall Street" previously talked about by Tim O'Connor (of the Gathering) who was also present at the launch.
These aspirations were echoed by Gabriel Bannigan, BOI Regional Manager Dublin and Patrick Lennon, Commercial Director of Irish Times International Edition.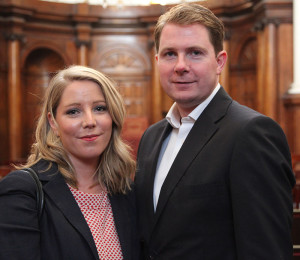 For more information see Chamber of Arts, Heritage & Culture website.