Today (30th March 2014) saw the launch of the Dublin Painting & Sketching Club's annual exhibition. This exhibition includes a special theme commemorating the 130th anniversary of the controversial 1884 Exhibition in which work by the famous artist James McNeill Whistler was exhibited.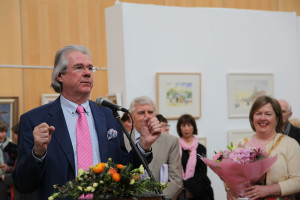 The Dublin Painting & Sketching Club 140th Anniversary Exhibition is one of the country's largest national group shows and will feature fine art in a diversity of style, subjects and media, amongst the broad range of paintings on show by well-known contemporary Irish artists, from Dublin and other parts of Ireland, among them some Royal Hibernian Academy members.
As many as 270 works, oil and watercolour paintings, acrylics and pastels, lithographs, etchings and drawings, will be on show. Landscapes, seascapes, still life, animal, floral and life studies, botanical works, streetscapes and architectural studies in a range of representational, contemporary and abstract treatments, will all feature. Starting at under €200 for a small drawing or monotype, they range up to considerably more expensive works.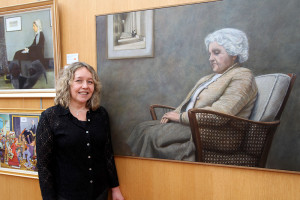 The exhibition continues until April 13th in The Concourse Gallery, Dun Laoghaire County Hall.