HeadSpace is a non-profit creative magazine based around mental health which is distributed for free in mental health support centres nationwide.
HeadSpace was set up to provide patients in wards and waiting rooms with reading material that went beyond information leaflets and might provide them with some distraction or even support and solidarity for what they were experiencing. The magazine gives people a chance to express their experiences of mental health and showcase their creativity. In doing this, the magazine hopes to explore and celebrate the human mind while encouraging solidarity and understanding of mental health issues.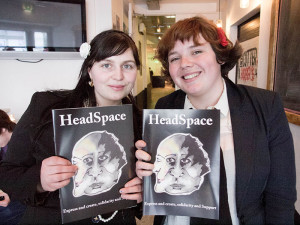 Issue 1 was launched in May 2013 to an overwhelmingly positive reception from readers, patients and the press. It can be viewed for free at www.headspace-magazine.com. Of the 500 copies printed, the majority were distributed for free in the psychiatric wards of St James' Hospital, Dublin, the Midlands Regional Hospital Portlaoise, Rosylin Park School for students with mental health difficulties, and in Tara House mental health support centre, Co Wexford.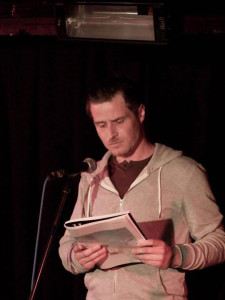 Issue 2 is generously supported by Rehab Ireland's Arts Fund and will be launched in January 2013. The magazine is currently welcoming submissions of fiction, poetry, personal experience stories and art to submissions@headspace-magazine.com. The deadline for Issue 2 submissions is 30 November 2013 and submission guidelines are available on www.headspace-magazine.com.