eva International, Ireland's dynamic biennial of visual art, has today announced the artists for the 2012 edition entitled: After the Future.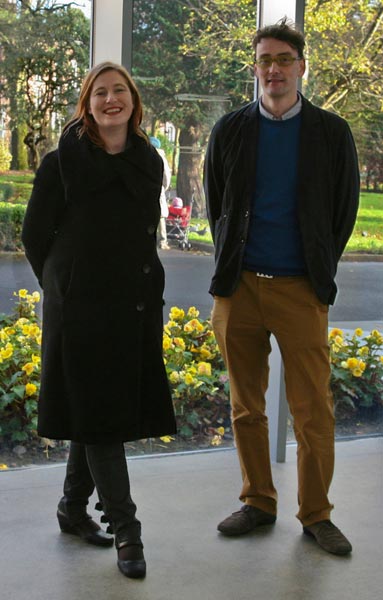 Curated by Annie Fletcher, Curator of Exhibitions at the Van Abbemuseum, Eindhoven, the 40 artists announced today were selected from over 2,000 proposals submitted from 76 countries. Irish and International artists announced include:
Zanny Begg & Oliver Ressler (Australia & Austria), Marcel Broodthaers (Belgium), Anibal Catalan (Mexico), Fergus Daly & Katherine Waugh (Ireland), Kate Davis (New Zealand), Luc Deleu (Belgium), Priscila Fernandes (Portugal), Soren Thilo Funder (Denmark), Aoibheann Greenan (Ireland), Emma Houlihan (Ireland) Greg Howie (Ireland) Sanja Ivekovi? (Croatia), Sam Keogh (Ireland), Barbara Knezevic (Australia), KwieKulik (Poland), Hyewon Kwon (Korea), Art Links Limerick (Mary Conroy, Aoife Cox, Joanna Hopkins – Ireland), José Carlos Martinat (Peru), Gavin Murphy (Ireland), Ailbhe Ní Bhriain (Ireland), Doireann Ní Ghrioghair (Ireland), Adrian O'Connell (Ireland), Sara O'Gorman (N. Ireland), Mark O'Kelly (Ireland), Niamh O'Malley (Ireland), Sarah Pierce (USA), Alice Rekab (Ireland), Laura Smith (Ireland), Faber Studios (Caelan Bristow, Marie Connole, Aaron Lawless – Canada & Ireland), Pilvi Takala (Finland), Joined-Up Thinking (Jacki Hehir, Deirdre A Power – Ireland), Mona Vatamanu & Florin Tudor (Romania).
The artists chosen for eva 2012 work in a host of mediums including film and video, sculpture, painting and installation works, which will be shown in the twin locations of Limerick City Gallery of Art and the Thomas Street Centre in the city centre. A series of collaborations with local, national and international partners will run alongside this core exhibition.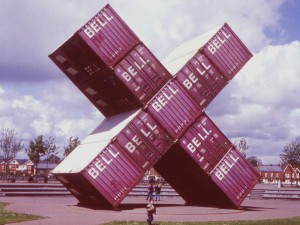 A highlight of eva 2012 is the return of Luc Deleu's Construction X. Originally created for eva 1994, it will be recreated in the same location on Arthur's Quay Park some 18 years later. Marking the connection between the past and present, this iconic work from eva International's 35 year history consists of nine shipping containers in an "X" formation and holds a significant place in the memory of the city's population.