Children of Deaf Adults (CODAs) and the Visual Arts
Sunday 4th December at 12:15 on RTÉ One
Internationally renowned performance artist Amanda Coogan, theatre actor Shane O'Reilly and painter Fergal Dunne all have something in common: they are CODAs, or Children of Deaf Adults. They grew up in households where communication was visual, with Irish Sign Language as their families' first language – a language of the body, hands and facial expression. This week Hands On asks if their upbringing in this visual environment influenced their desire to become involved in the visual arts.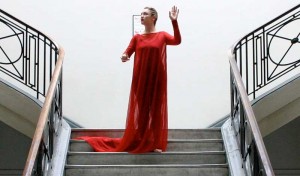 Amanda Coogan has produced many works that involve or reference Deaf culture or use Irish Sign Language, including the piece The Deaf Opera, an Irish Sign Language interpretation of Queen's Bohemian Rhapsody, involving the Dublin Deaf Drama Group.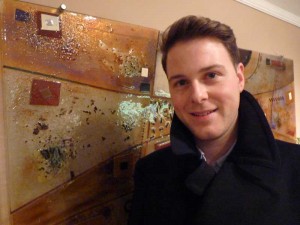 Shane O'Reilly recently broke new ground in the Absolut Fringe Festival with his play FOLLOW, which confronts the many communication difficulties Deaf people experience every-day and uses Irish Sign Language and spoken English in equal measure to make a new, integrated theatre experience for both Deaf and hearing audience.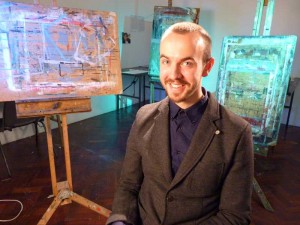 Fergal Dunne feels his work is influenced by the purely visual nature of Irish Sign Language and the way it can be used to communicate an idea without underlying symbols.
All three talk to Hands On about growing up in two worlds: the hearing and Deaf; how Irish Sign Language has influenced their work; and how their experience of two cultures has shaped their attitudes and contributed to ideas in their practice. The programme is richly illustrated with clips and images of the work of all three, making this show as beautiful as it is fascinating.
Hands On is a magazine series for the Irish Deaf and hard of hearing community, produced by Mind the Gap Films and broadcast on RTÉ One.
Check out www.rte.ie/handson for more information.