Tonight (14th September) saw the opening in the Dalkey Heritage Centre of  "Familiar Places" – a solo exhibition by Deborah Donnelly featuring colourful landscape paintings from South County Dublin: Sandycove, Dun Laoghaire and the odd cow, chicken or pig!
The exhibition also features work by her mother Clare O'Farrell.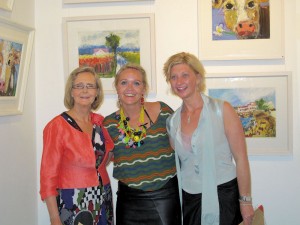 The exhibition continues until Sunday 17th September.