Artist, Ray Sherlock, gets into election fever with his caricature
portraits of the three main contenders in the countdown to ballot day this
Friday.
I'm tired of looking at so many photos of the three leaders on lamp posts
and in every paper and at this stage I could paint these guys with my eyes
closed.Ray Sherlock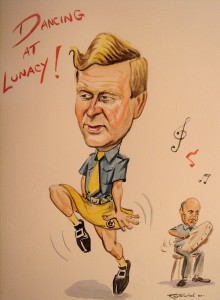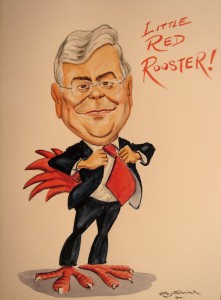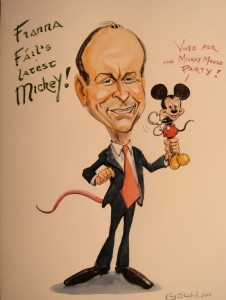 Balla Bán Art Gallery, Westbury Mall, is hosting a "Politician's Corner"
exhibition featuring past and present faces of the Dail from Dublin
artists, Ray Sherlock, Frank O'Dea and Pervaneh Matthews. Apart from the
three main contenders this year, other familiar portraits and caricatures
include Brian Cowen, Bertie Ahern, Mary Harney, Gerry Adams, Ian Paisley,
Garreth Fitzgerald, Dick Spring and Eamon deValera. All artwork is hung up
on display until election day but might continue if there is a hung dail!
For a list of all the election candidates visit www.irishpoliticians.com.