The Royal Academy Summer Exhibition – the world's largest open submission contemporary art exhibition.- opened recently in London to much fanfare.  Now in its 242nd year, this Summer Exhibition continues the tradition of showcasing work by both emerging and established artists in all media including painting, sculpture, photography, printmaking, architecture and film.
The theme chosen for this year's show is 'raw' with some Irish artists participating, such as Elizabeth Magill, Paul Murphy, Carey Clarke, Francis Matthews, Terry McAllister,  Padraig MacMiadhachain and Nicholas Mackey.
Elizabeth Magill's large oil painting, Blue Hold won the Sunny Dupree Family Award for a woman artist. Her work depicts four tall trees in a forlorn landscape with two puzzling human figures just visible. But the entire scene is uplifted by the apparently carefree use of yellow pigment and an eerie light which gives the picture a mysterious quality. Ms Magill was brought up in Northern Ireland and now lives in London.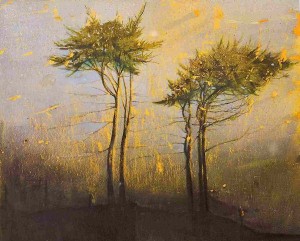 Paul Murphy, who also grew up in the North, was a worthy winner of the Rose Award for Photography with his image, a c-type photographic print, Untitled; Murphy's picture shows a garden scene adorned with timber huts, a conservatory and a bench. A large tree has recently had a branch removed and mountains are fading into the background.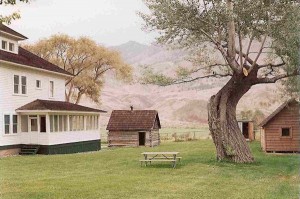 Other Irish artists selected:
Donegal artist and member of the RHA, Carey Clarke is represented with his classically-styled oil painting entitled, Sea Cliffs, Achill
Dubliner Francis Matthews' small oil on deal work has a lonely, alienated feel to his depiction of The CoombeTerry McAllister has two works on show, Bird Box Belvoir Park Belfast and Wood – both willow charcoal on paper
Padraig MacMiadhachain has a small oil on display, Guarding the Harbour
Photographer Nicholas Mackey whose picture, Four Courts Dublin is redolent of his place of birth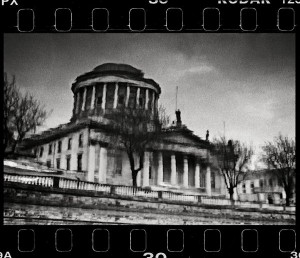 The exhibition will continue through the summer until 22 August.