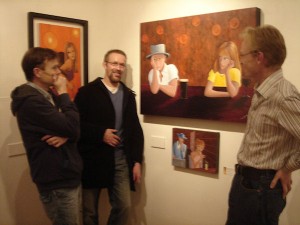 Thursday 10th December was the official opening of Frank O'Dea's solo show
at The Crow Gallery, Temple Bar. The exhibition was opened by Colin Murphy
and Donal O'Dea – co-authors of the best selling book "The Feckin book of
Irish slang" and 11 other books in the series.
The exhibition continues until December 20th.