In 2017, Dublin City Gallery The Hugh Lane and Create, the national development agency for collaborative arts came together for the first time to commission a significant socially engaged artist's project in Dublin.  The call for submissions was made through CAPP the EU Collaborative Arts Partnership Programme. Following submissions from artists from all of the CAPP partners, Irish artist Seamus Nolan's proposal was successful.
One of Ireland's foremost artists working in collaborative arts practice, Seamus Nolan's project sees him investigating the idea of archive, deconstructing ideas on 'heritage' and engaging with the Traveller communities in Ireland  and Traveller activists and archivists.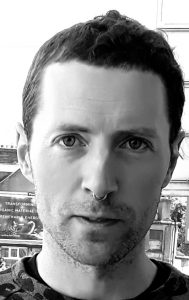 The project engages an ongoing collaborative process of enquiry with cultural practitioners, Traveller activists and collectors in an exploration of what a Traveller collection or a Traveller specific museum might be and how it would be managed and maintained by Travellers.
The exhibition also includes paintings by Mick O'Dea from the Martin Folan collection at Pavee Point and archival material that forms the Irish Travelling People: a Resource Collection borrowed from the Special Collections of Ulster University. While on display in the Gallery, the material will be scanned and the digitised files then becoming part of an online platform dedicated to Traveller culture travellercollection.ie, a website set up by Seamus Nolan as a database pointing to the location of various collections, and offering a repository where individuals and organisations can upload their own items.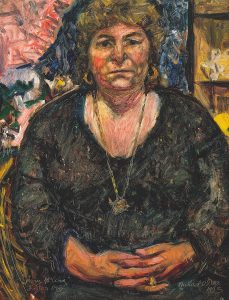 A series of handmade flowers made by the women of the Primary Health Care Traveller Project in Pavee Point, will be on view along with work made by Tinsmith James Collins.
As  part of the supporting programme for this exhibition, a series of films on traveller culture chosen by the artist will be screened in Gallery 10.
The exhibition takes place at Dublin City Gallery The Hugh Lane from 22nd June until 23 September.
For further information see www.hughlane.ie.