Yesterday saw the launch of an exhibition of the work of Hugh Cummins in the Olivier Cornet Gallery.
The exhibition consists of 26 exquisite pieces in wood ranging from wall art to tables to iPad cases.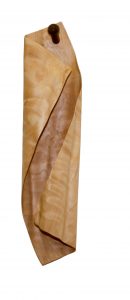 "The exhibition is a reflection of an eclectic approach to working with wood which embraces and harnesses its inherent challenging properties of strength and versatility."
The works include many different tree species such as Ash, Bird's-eye Maple, Burr Elm, Cherry, Curly Maple, Fumed Eucalyptus, Indian Rosewood, Movingui, Rosewood, Sycamore, Teak, Walnut, Wenge, Zebrano.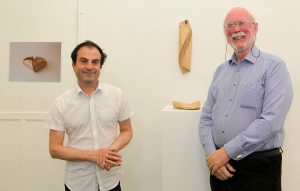 The exhibition continues until July 28th at 3 Great Denmark Street, Dublin 1.