Over 100,000 visitors are expected to visit the Vanishing Art Exhibition when it returns to Carton House this October. An array of sculptures with all different styles of artworks will be on display throughout the resort's grounds.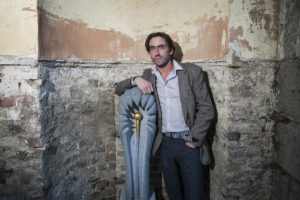 The exhibition features sculptures and paintings from artists including Orla de Bri, Carolyn Mulholland, Stephanie Hess, Bob Quinn, Patrick O'Reilly, Leo Higgins and Alva Gallagher.
The exhibition is open free of charge to the public from 11 -5pm daily, October 1st through to November 1st.
For more information on the upcoming Vanishing Art exhibition at Carton House visit www.cartonhouse.com / www.vanishingart.ie / www.thekildaregallery.ie or call the hotel on +353 1 5052000.