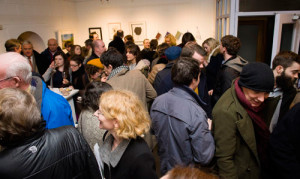 It was a very crowded Gallery for the opening of "Talking Heads" in the 2020 Gallery in Cork. The 'Talking Heads' initiative is comprised of an art exhibition and public lecture series, that will take place throughout 2015, with the aim of bringing the conversation on mental health out into the light of everyday life, giving people the opportunity to explore, learn and talk about mental health. The project was devised by Dr Gillian Moore-Groarke of irishpsychology.com and Sheelah Moloney, Director of 2020 Art Gallery.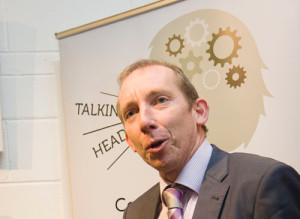 This exhibition features a diverse selection of work from 12 talented artists, based in Ireland and the UK, covering the issue of conversation about mental health, be it the internal conversation one has with ones self, how one addresses the topic with friends and family or with a mental health professional.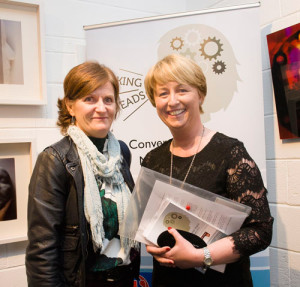 You can find more details on the project at the 2020 Gallery website.
The exhibition continues until February 20th.