Last night (Thursday June 5th) I went along to the opening of an exhibition in Dublin 2. I was not prepared for the scale and visual impact of the works. The first thing you see as you walk into the hexagonal space is an enormous visual realisation of James Joyce's famous novel 'Ulysses'.  This took two years to complete. There are also striking portraits of Seamus Heaney, Samuel Beckett, W.B. Yeats and Bernard Shaw.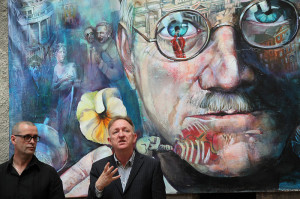 The exhibition opening was accompanied by some very palatable O'Hara's.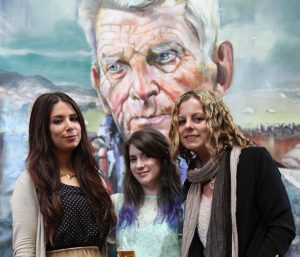 The exhibition is run by the Duke Street Gallery and continues at the Irish Georgian Society, City Assembly House, 58 South William Street, Dublin 2 until June 26th. Admission Free.