@TheDrawingRoom is an exciting new project designed to develop the public's awareness of architecture, culture and heritage through a series of events in some of Dublin's finest Georgian town houses. It aims to provide an alternative to the concert hall or gallery setting for audiences to enjoy music and art.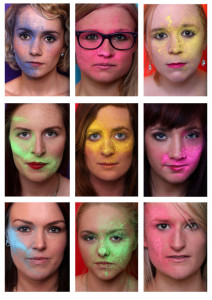 The aim of the project is to invite an audience into selected houses and to encourage the audience to interact and engage with the performances as well as with the architecture of each venue. The@TheDrawingRoom series stimulates people's innate sense of curiosity, giving the audience an opportunity to explore the various homes, their beautiful interiors and interesting histories.
To launch @TheDrawingRoom, they are holding an exhibition in No.12 Henrietta Street this October. For this exhibition they are showcasing contemporary artworks in one of Dublin's finest Georgian houses during the Open House Weekend (4-6 October).  Amongst the grand rooms of No 12 Henrietta Street they will be presenting a mix of art works from new and established artists:
Multimedia installation by Pierre Jolivet as Pacific 231
Photography by Fiona Hackett
Ceramics by Claudia Stedmond
Painting by Hugh Madden
Architecture by Practice
Furniture design by Alan Meredith
Photography by Aoife O'Sullivan and Janet Williams
They are currently running a FundIt Campaign which finishes 5th September to help fund the launch.