Today (Thursday 18th April) the Irish Museum of Modern Art launched their programme for 2013 from their temporary home in Earlsfort Terrace.  The director of IMMA, Sarah Glennie outlined the upcoming exhibitions and  developments for the coming year.
IMMA will fully reopen at the Royal Hospital in Kilmainham on October 12th with four exhibitions.  To coincide with the reopening, IMMA Collection online will be launched with all the artworks in the IMMA collection.
There will also be an extensive Education and Community Programme.
In the meantime there will be a number of exhibitions and events.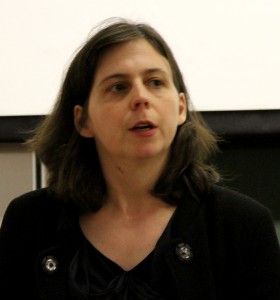 We were afterwards treated to a tour of the exhibition I knOw yoU which opens tomorrow.  The tour was given by the entertaining and knowledgeable Prof. Nikolaus Hirsch who curated the show.  He was helped along the way by artist and fellow curator Tobias Rehberger.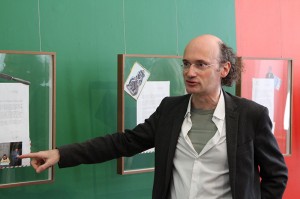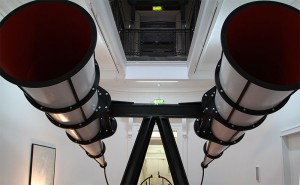 For more information on the Irish Museum of Modern Art: IMMA.
The exhibition I knOw yoU runs from 19 April – 1 September 2013, Admission Free.