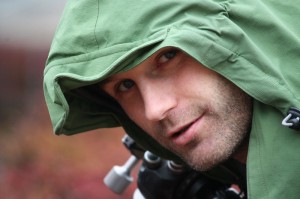 Daragh Muldowney has launched the hardback version of his book "Jewellery Box – Ireland's Hidden Gems".  The book is the result of nine weeks travelling clockwise through Ireland in the coastal counties taking spectacular photographs of rock pools.  A smaller paperback version of the book (with less photos) was originally published in 2010.  The launch of the book is accompanied by an exhibition of the photographs.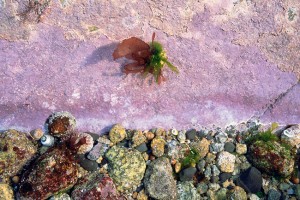 Such is the interest in this project that Daragh will be exhibiting in New York, Atlanta, San Francisco as well as at the launch in the Science Gallery in Dublin.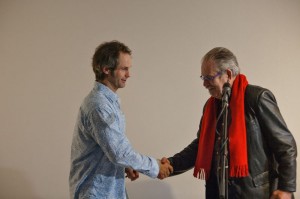 Daragh uses digital for his commercial work but for this project he has used film and his 30 year old Canon.  He says he loves film.  There's a connection to the subject, to nature.  It's real.  There's a healing energy, a depth.  When he's photographing there's an almost zen like state, a calm, a peace.  What he is feeling emerges in his images. This is captured and he hopes this is conveyed to those viewing his photographs.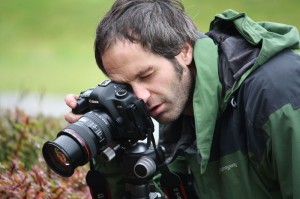 Daragh discovered photography when he was 21.  He was on a scuba diving course in Florida and he felt a desire to capture what he saw.  Dúlra Photography was founded in 2003.
Daragh also runs photography weekend workshops for up to six people in various locations around the country e.g. Clare, Antrim, Wicklow, Mayo.  As well as leading the course Daragh does the cooking!
Daragh's 3,143 mile journey around Ireland was done in Wanda – a 1986 camper van.  The flexibility this gives is essential as the best light is early morning and late evening.  Wanda has been with Daragh as he worked on a previous exhibition – Sand & Ice featuring photographs from Morocco and Iceland which exhibited in 2007.  As part of the four month preparation for that exhibition Daragh travelled to Iceland in Wanda.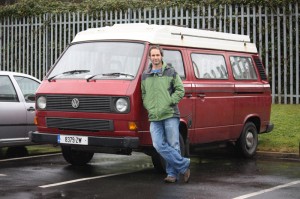 When I met Daragh for this interview, Wanda was going for the DOE test (NCT for campers).  I hope she'll be around for his next project.
To learn more about Daragh, his work and to buy his book have a look at his website.