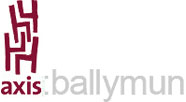 Axis is an arts centre & community resource centre based in Ballymun, Dublin.  The centre consists of a Theatre, Dance Studio, Art Room, Gallery, Music Studio, Music Rehearsal Rooms & the community resource centre consists of a Café, Creche, Conference Centre & a number of Community Development Organisations.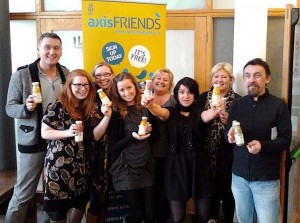 Axis have launched their Autumn program and to mark the occasion they are offering readers of the Irish Art Blog a chance to win a meal for two followed by tickets for the sell-out hit show 'Silent' (Winner of Fringe First and Herald Angel Awards at Edinburgh Festival Fringe 2011 and Argus Angel at Brighton Festival, 2012).
The prize is for Wednesday 10th of October. The meal consists of main course, desert and glass of wine in the Axis Café at 6:30pm.  The show starts at 8pm.  To enter send an email to philip.keogh@axisballymun.ie with the subject "Irish Art Blog Competition".
Closing date for entries is September 30th.