John Nolan's  "Interlaced Colour", an original, signed, abstract painting disappeared from Ivan's Oyster Bar and Grill, West Pier, Howth on Sunday 11 March 2012 between noon and 7.00pm.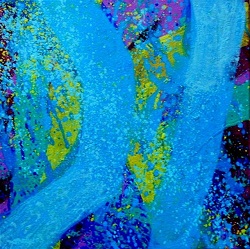 The painting is 12″x12″ on stretched deep edge canvas with the title, date and signature on the reverse.
While the restaurant displays John's paintings throughout the year, all the paintings belong to John.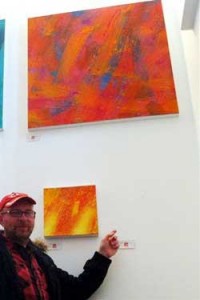 Whoever took the painting has not only stolen John's property but also his livelihood.
The restaurant was busy on that particular day so it is likely that someone saw the painting being removed.
Anyone with information might please contact John Nolan or Ivan's. If, however, the painting is returned to the restaurant, this matter will be closed.
Contact:
Tel: 086 8118063
Email: john@nolanart.com