The law firm Walkers Ireland has today (September 12th) launched a secondary school art competition, open to second level students in Dublin city and county. Cash prizes worth a total of €14,000 are on offer to the winning schools in the two categories for students
'Up to Junior Cert level' and
'Up to Leaving Cert'.
The art competition, entitled "A Day in the Life of Dublin", calls on students to submit their impressions on what Dublin means to them before the closing date on October 12th. The judging panel features Rasher, one of Ireland's best known contemporary artists, as well as Frances Coughlan, a famed local artist from Dublin. Walkers Ireland Managing Partner Vicki Hazelden will also assist with the judging.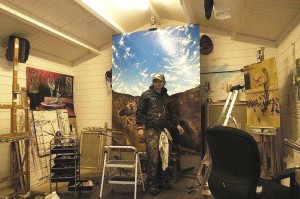 The competition will culminate with an awards ceremony for the winning students, school representatives and judges at the Walkers Dublin office on October 27th.
Nicola Connolly in Walkers is the person teachers/students can contact for art competition details. Her number is 01 470 6623 and her email is nicola.connolly@walkersglobal.com