6 September — 31 October 2011
Dublin Contemporary is a large-scale visual art exhibition that will run over a period of 8 weeks from 6th September to 31st October 2011. It is one of the most ambitious art exhibitions ever staged in Ireland and is expected to attract over 150,000 visitors. It is a citywide effort that puts Dublin on the map as an international art destination.  It is envisaged that Dublin Contemporary will take place every five years.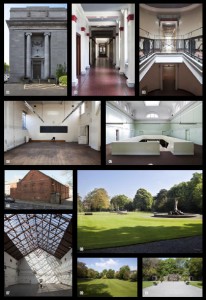 The theme of Dublin Contemporary 2011 is:
Terrible Beauty – Art, Crisis, Change and The Office of Non-Compliance. The inspiration stems from W.B Yeat's stirring poem, "Easter 1916". Dublin Contemporary 2011 evokes the spirit of present time, emphasising how the idea of change itself has changed utterly. The exhibition's title was inspired by Yeats's response to political events in Ireland and is intended to highlight art's potential for commenting on current events in Irish life.
Lead Curators for Dublin Contemporary 2011 are Brussels based Franco-Peruvian artist and curator, Jota Castro and New York-based writer and curator, Christian Viveros-Fauné.
Work by over 90 artists from 5 continents will be displayed around the city to illustrate this theme, as W.B Yeats wrote –
"A Terrible Beauty"
For more information see the Dublin Contemporary 2011 website.