Earlier this month the Dublin Painting & Sketching Club (founded 1874) held its annual exhibition.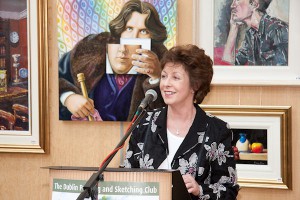 To celebrate Dublin's award as the 'City of Literature' (UNESCO Award 2010), the Club has incorporated a literary theme this year. Over 25 members showed works specially created with literary interest for the exhibition – portraits of Irish writers or paintings of historical sites associated with them, as well images inspired by some of Ireland's best poetry and prose.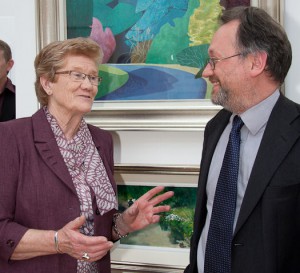 The exhibition, held annually by the Dublin Painting & Sketching Club, a national artists' organisation and one of Ireland's oldest, featured fine art by 77 well-known contemporary Irish artists from Dublin and many parts of the country. All are members of the Club, among them some Royal Hibernian Academy artists.