Cork artist, Roseanne Lynch won the 1st Alliance Francaise Photography Award last Thursday in Dublin.The announcement of this prestigious prize was made at the opening of an exhibition of the four finalists work at the Alliance Francaise gallery by the Director Claire Bourgeois. The judges included the photographer Anthony Haughey and the Director of the Gallery of Photography, Tanya Kiang.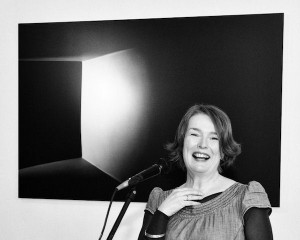 Roseanne will receive flights to Paris for a 2 week residency at the Centre Culturel Irlandais, a €600 grant from the Ireland Fund of France, a course at the Alliance Francaise to brush up on her French before she goes and a one-to-one tutorial with Vermillion Design. A residency at the Centre Culturel Irlandais in Paris is a very valuable part of many famous Irish artists' resumes and will allow the artist dedicated time to immerse herself in her work.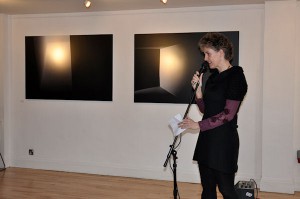 Rosanne Lynch is an exhibiting artist, a member of the Backwater Artists Group and photography lecturer at the Crawford College of Art & Design in Cork.  Her art practise looks at qualities of photography and how the photographic practise affects the looking. She is concerned with creating an understanding of the experience of the physical space we inhabit using photography. The photographs exhibited in Dublin are two large abstract black & white images of light defining architectural planes and a smaller photograph printed directly on aluminium. The photographs were made on a large format film camera before being scanned for printing.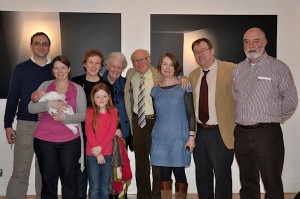 The other finalists in the exhibition are Joby Hickey, Doreen Kennedy and Jean Luc Morales. The exhibition continues in Alliance Francaise, 1 Kildare St., Dublin 2 until the 11 May. You can see Roseanne Lynch's work at www.roseannelynch.com.