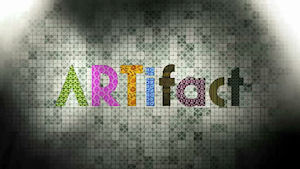 ARTifact asks the public to create artwork based on two themes – 'RTÉ as part of
Irish life' or 'RTÉ of the future'. Submissions can be a painting, sculpture,
drawing, illustration or photography. The three winning works will be placed at
RTÉ's Donnybrook premises in Dublin alongside work by Irish artists such as Robert
Ryan, Tony O'Malley and Louis Le Brocquy. Participation is open to all residents of
Ireland. The competition is part of the new RTÉ All Access website,
http://www.rte.ie/allaccess , which gives users an inside look at what's going on
throughout RTÉ.
To enter, participants must submit a photograph of their completed work to the
ARTifact page on http://www.rte.ie/allaccess by Friday, 18th February. All entries
will be judged by a panel of well-known personalities from art, fashion and
television. The judges will choose the top ten entries; their decision will be based
on originality, aesthetic, description of the artwork and how the artist has
captured the theme. The ten finalists' work will then be put to public vote on the
RTÉ All Access website. The top three entries with the highest votes will be
revealed as the winners at an unveiling event in RTÉ in April.