An exhibition of paintings by Irish artist Tom J. Byrne opened recently at the Irish embassy in Paris. The exhibition was launched by the Irish Ambasssador to France during the Irish Embassy's open day.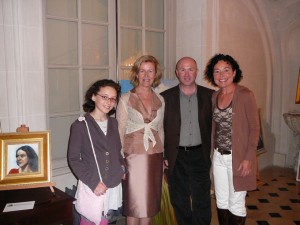 The exhibition continues until 16th June at 12 Avenue Foch, 75116 Paris, France. The entrance is on rue Rude.
On the 6th of June in Paris, Tom is exhibiting in the Hotel Concorde LaFayette, 75017 Paris in aid of the charity Goal. A commissioned portrait will be offered to the highest bidder on the evening.