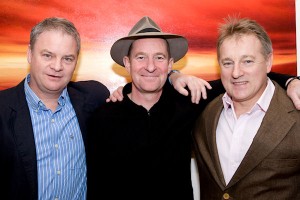 Last month saw the opening by Eddie O'Sullivan of 'Bog Land Scapes' in the Galway City Museum.  This is the second collaboration between the Galway based painter Jim Kavanagh and the London poet Richard Dyer.
Kavanagh's inspiration for painting the bog came from numerous trips up and down the Curragh Line which cuts through the wet desert that runs for miles towards Lough Corrib.  The paintings are made on a vast scale in order to reflect the enormity and drama of the landscape.
Over several months Dyer retraced Kavanagh's excursions to the peat bogs and responded to the same places that had inspired the artist – only this time through the medium of poetry.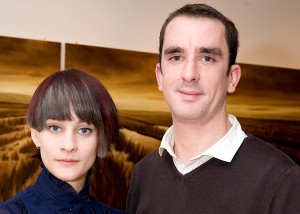 The exhibition continues until December 31st.