Ellen Braende's Solo Show called 'All Smithfield' opened at 79 Francis Street, Dublin 8 on August 7th.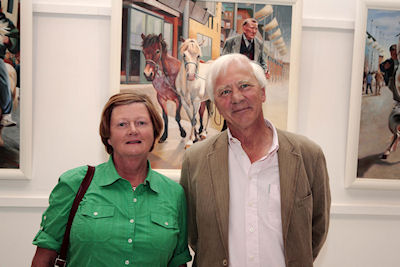 Ena and Councillor Tom Stafford at the exhibition opening.
Ellen Braende was born in Oslo, Norway in 1959 but has been living in Dingle, Co. Kerry for the last ten years. While visiting Dublin she went to the first Sunday of the month horse fair at Smithfield. She was fascinated by the clash of old and new, modern buildings surrounding cobbled streets, the old distillery and bareback riders trotting piebalds when the guards backs are turned. Ellen has gathered many images and put them together on canvas and board to capture the spirit of the place. Hopefully her paintings will somehow preserve its place in the history of "Dirty Dublin".
The exhibition continues until September 4th.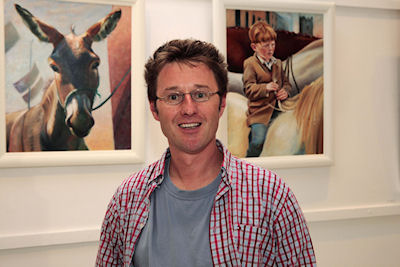 Robert Moss at the exhibition opening.